BBC News article reads: Activity in the UK housing market has "settled down" after a Brexit surprise, surveyors say, with sales and prices expected to rise in the coming months.
Property sales in the aftermath of the referendum dropped sharply, but had now stabilised, the Royal Institution of Chartered Surveyors (Rics) said.
Its members predict that house prices will increase by 3.3% a year on average for the next five years.
A shortage of homes on the market was holding up prices, Rics said.
"There are clear signs that the housing market is settling down after the initial surprise of the outcome to the EU referendum," said Simon Rubinsohn, chief economist at Rics.
"Buyer enquiries did dip again in August but only modestly, and more significantly, sales expectations are beginning to edge upwards once again.
"It is likely the swift response from the Bank of England has played a role in helping to support confidence."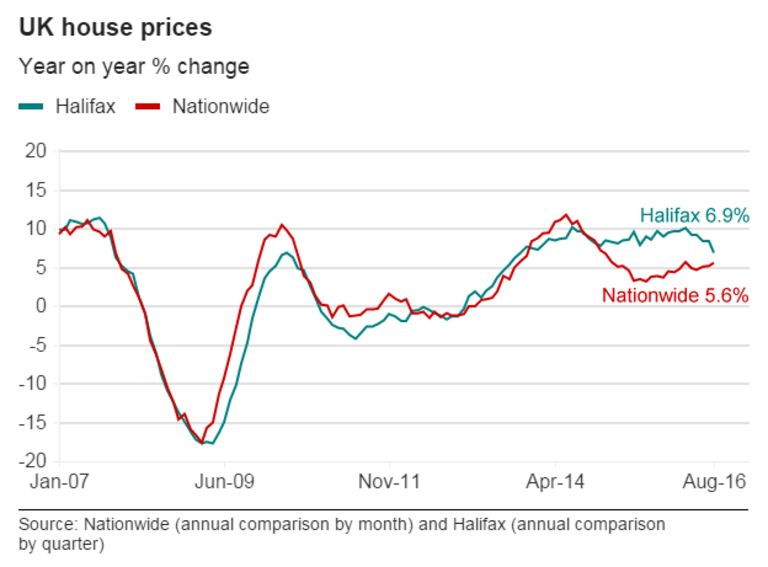 Rics said that sales had stabilised in August but were still falling in some parts of the country – notably London and the West Midlands.
The report, which follows other surveys by lenders, measures sentiment within the industry and is one of few that predicts future movements in the housing market.
It said that a higher proportion of surveyors expected sales to rise in the next three months than at any time since February. More expected sales to rise than the number who expected sales to fall in 12 months' time.
Meanwhile, house prices would rise owing, primarily, to the number of homes on the market failing to match supply, it added.
The 3.3% year-on-year price rise prediction is slightly different from Rics' view at the start of the year when it predicted that prices would go up by an average of 4% a year for the next five years.
BASTION ESTATES COMMENT: It is always interesting to read others thoughts and forecasts on the UK property market and naturally opinions differ a little. However, the article is positive and upbeat and maintains the growth predictions that we and others have always stuck to. Previous blog posts support this and long may ongoing steady growth continue.