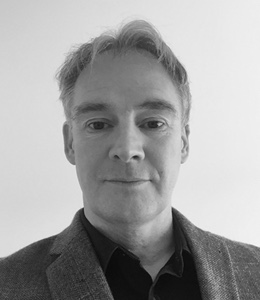 Tim Roberts
Regional Director (South West)
Tim started working with Bastion Estates in 2014 and is currently living in rural Devon, so manages property sourcing in the South West as well as national coverage of the UK. On a day-to-day basis his role involves property sourcing and liaising with clients to ensure that their investment property purchases stay on track.
Tim's professional background is in overseas property, and he has worked in various exotic locations around the world; including Turkey and the Caribbean. When he moved back to the UK, he joined forces Bastion Estates primarily to work in the UK buy-to-let market. He now focuses his efforts on sourcing a variety of discounted property, including new residential developments and land purchases.
Although Tim is based in Devon, he has regular contact with his extended team around the country. When asked what he liked most about working for Bastion Estates, he replied, "Working for Guy. He's somebody I trust and over the years he has become a good friend. He also makes me laugh, which is an important factor." This demonstrates the excellent communication and close-knit nature of the Bastion Estates team, despite geographical distance.
Outside of work, Tim is an enthusiastic (if a little experimental) chef. He spends a lot of his time in the kitchen, and his culinary creations are fairly health-focused; such as superfood chocolate and courgette cake! Tim is also passionate about scuba diving and is fascinated by marine life. When he was younger he aspired to be a marine biologist, but we're glad he's found himself in the property industry!
To speak to Tim directly, email tim@bastionestates.com
RA MORTGAGES
FROM FIRST TIME BUYERS TO REMORTGAGES
IF IT MATTERS TO YOU, IT MATTERS TO US ALL YOUR INSURANCE NEEDS
HOLDEN SMITH LAW OFFER A FRESH APPROACH TO LEGAL PROBLEM-SOLVING