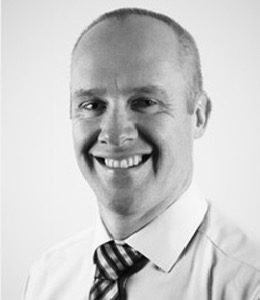 Simon has been working with Bastion Estates since it was founded in 2010. Alongside Simon's own business his day-to-day role involves identifying suitable properties for investment, particularly new build properties and conversion properties. Once he's found a great investment opportunity, that will fit with the client's existing portfolio, Simon goes on to negotiate on behalf of the buyer to secure the best deal possible.
Simon has over 28 years' experience in the UK property industry and has a background in surveying. He became involved in the UK property market in 1990 and qualified as a Chartered Surveyor in 1998. His career went from strength to strength as he rose through the ranks to become the Regional Investment Manager of a large corporate property company; a long way from the pizza delivery job he had while doing his A-levels!
After leaving the corporate world in 2004, Simon took his career into his own hands; setting up a successful business in property management and residential letting. He sold up after 11 years and now focusses his professional efforts on property acquisition deals on behalf of Bastion Estates. He's acquired over 500 properties in his time, so what Simon doesn't know about residential property isn't worth knowing!
In his spare time, Simon enjoys playing golf. He lives with his wife Becky, their two teenage daughters and a pair of black cockapoos. The whole family is passionate about sport; Simon used to play ice hockey at semi-professional level and his daughters are keen netball players. Simon also loves holidays and loves to travel. His favourite quote is "I need a six-month holiday, twice a year!".
If you'd like to discuss your property portfolio with Simon, please email simon@bastionestates.com or call 01484 790931.
RA MORTGAGES
FROM FIRST TIME BUYERS TO REMORTGAGES
IF IT MATTERS TO YOU, IT MATTERS TO US ALL YOUR INSURANCE NEEDS
HOLDEN SMITH LAW OFFER A FRESH APPROACH TO LEGAL PROBLEM-SOLVING